Exciting news!!! As the first season arc draws to a close for it's regulatory showings (for now) the trailer has been released for the Black Moon Arc if you haven't seen it already. Link here:
www.youtube.com/watch?v=7q-rU8…
That being said, I can't personally wait for the 17th to come sooner (start of the season part of the series) to see what they will do with Chibiusa's character :3 Anyone else notice how more grown up she looks versus the old series? I mean... I thought she was supposed to be like... 5 or 6 at the beginning, and then as the series goes on she's supposed to be 8 or 9. This makes her look way older imo.
On that note, I haven't done it yet, but if you haven't done so already, please pre-order your copies of the Part 1 and Part 2 of the viz media re-release of the old anime. I'm going to make it on my effort to do so soon!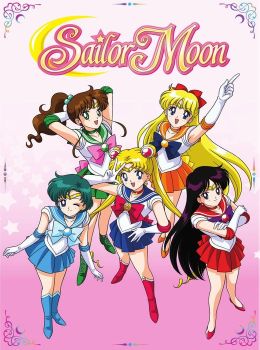 (part 2)
Your thoughts on the new arc coming up and the opinions on this recent episode?

(I wish the four kings could have a chance of being reincarnated D: I know it's not-to-be but still!!!)
As always, let us know if you think of anything new for the club!!!